In 2008, at the age of 24, Travis Hester opened up a food truck on Military Road in Benton, Arkansas. In just one hour, he sold out of fish. Thanks to the savory recipes and hard-working determination passed down through his family, Eat My Catfish had already found success.
Over the next three and a half years, Eat My Catfish became a local favorite among the people of Benton. Every day, customers stopped by to chat with Travis, fill up on fish, and try the spiciest (and best) crawfish around.
It was then that Travis knew it was time to open a brick-and-mortar restaurant. In January of 2012, Eat My Catfish opened its doors – right across the street from the original trailer. The people of Conway, Arkansas were the next to pull a seat up to the table when a second location opened just a year and a half later. Little Rock was the site of the third location in 2016. Continuing the expansion across Central Arkansas, in Spring 2018, North Little Rock got a location of their own! And Eat My Catfish is not done expanding. Be on the lookout for more locations in the near future!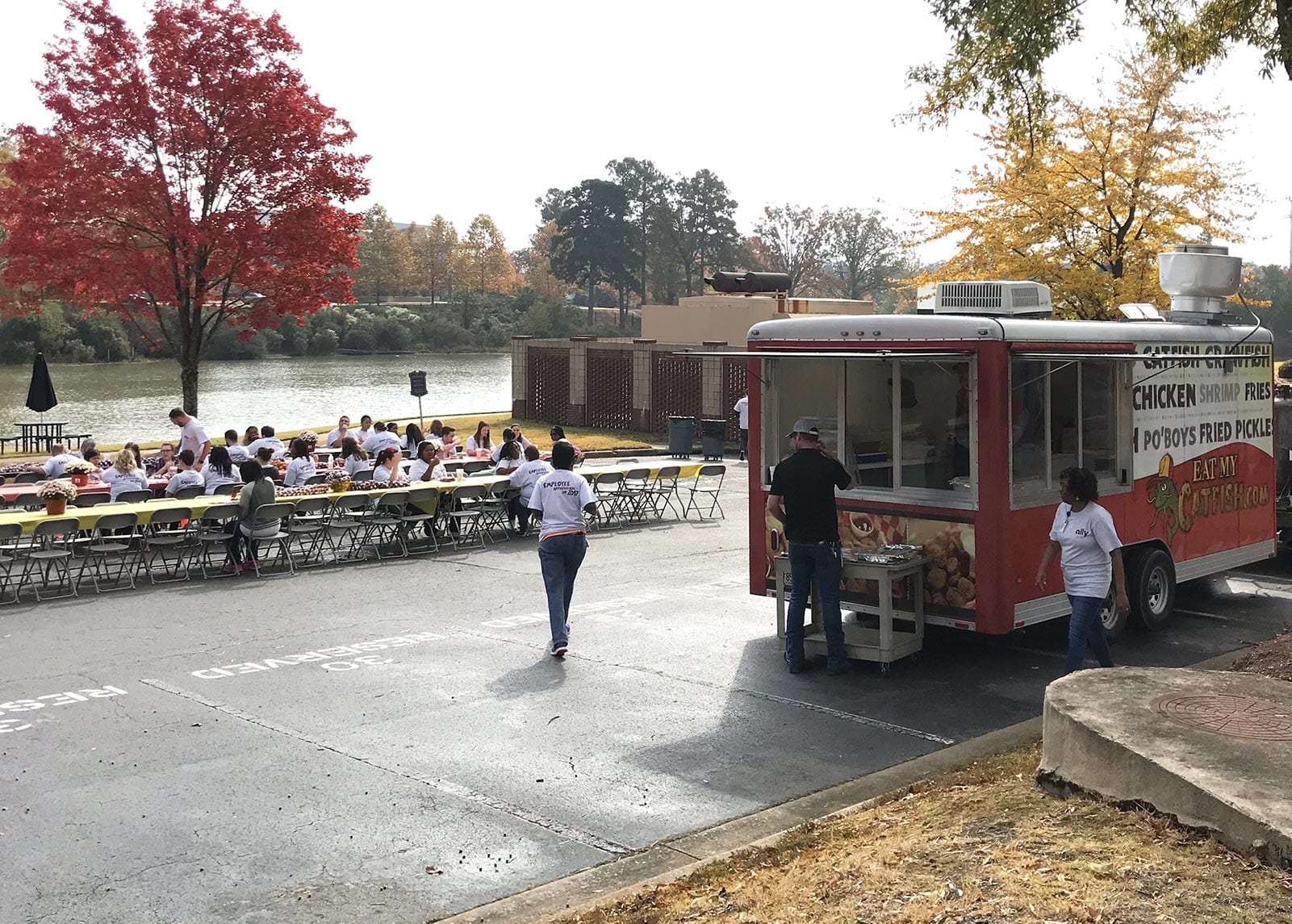 Eat My Catfish still has the original trailer and uses it to cater over 500 events annually all over the state of Arkansas. What started as just a case of catfish and sack of crawfish has grown EMC into largest catfish and crawfish providers in the state.
Though his calm days in the food truck have been replaced by lively nights in the restaurant, Travis always makes time to chat with his valued customers—both the early connections and the new.